Posts for tag: dental implant
By Central Florida Cosmetic & Family Dentistry
June 11, 2019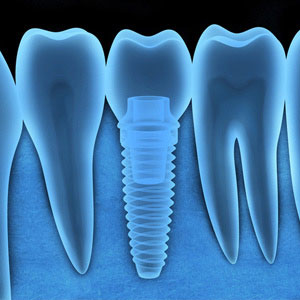 If you know anyone with a dental implant, you may know it can be a long process in getting one. Several weeks or months can pass between removing the old tooth and placing the implant, and then several more weeks before affixing the permanent crown.
But with recent advances in implant technology, some patients don't have to wait as long for a new implant and crown. In fact, one procedure commonly known as "tooth in one day," allows patients to walk in with a problem tooth and out the same day with a new "one."
Not every implant patient, however, can undergo this accelerated procedure. If you're considering implants, the state of your bone health will determine whether or not you can.
Implants need a certain amount of available bone for proper placement. But bone loss, a common consequence of missing teeth or dental disease, can reduce bone volume to less than what's needed to place an implant. The patient may first need to undergo grafting to regenerate the bone or choose another restorative option.
If your supporting bone is sound, your dentist might then proceed with the implant. But you will still have to wait a while for your new crown. The implant needs to integrate with the bone to improve its hold. This integration process can take anywhere from a minimum of six weeks to more commonly twelve weeks. After the attachment is mature, the dentist may need to undo the gum covering before taking impressions for the formation of the new crown.
But it is possible to have a tooth or teeth in a day. For a single tooth, your dentist may be able to immediately attach a crown right after implant surgery if the implant is very stable. Even so, this crown will need to be temporary, slightly shorter than a permanent crown so that it won't make contact with other teeth and put too much pressure on the new implant. After further healing from bone integration, impressions will be taken so that you'll receive your permanent crown shortly.
Immediate crown placement can allow you to have the cosmetic and limited functional benefit of a new tooth right from the start. If multiple implants are placed in one arch in a day, it's possible to have immediate teeth if enough implants are attached together with a temporary restoration.
This is different from a single implant replacing a single tooth and does create confusion for patients when they read about teeth in a day. Regardless, no final tooth crown can be placed at the time of an implant—only a temporary restoration.
If you would like more information on your options for dental implants, please contact us or schedule an appointment for a consultation. You can also learn more about this topic by reading the Dear Doctor magazine article "Same-Day Tooth Replacement with Dental Implants."
By Central Florida Cosmetic & Family Dentistry
December 05, 2012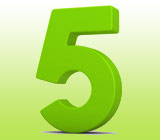 Lost teeth can cause a host of problems, including a loss of your jaw bone and a collapsing appearance of your face, along with difficulty chewing and speaking.
Clearly, it is important to replace missing teeth as soon as possible. Options for replacement include the more traditional methods and the newest technique — dental implants. We believe that implants are your best choice for the following reasons.
Implants prevent bone loss.

Dental implants are substitute tooth roots. Like the roots of your original teeth, they stabilize the bone into which they extend — but in a different way.

The part of the bone that encases the teeth is called alveolar bone, from the word root meaning "sac." This bone has a special relationship with the teeth it surrounds. It develops as they first erupt into the mouth. If they are lost, the alveolar bone goes, too. It resorbs, or melts away, giving an impression that the bone, gums, and sometimes the lips are collapsing.

Implants are made of titanium, which has the ability to join biochemically to bone. It takes the place of the original tooth root and prevents resorption.

Implants support adjacent teeth.

Your teeth work in harmony, an all for one, one for all relationship with each other. If one is missing, the remaining teeth will slowly move and shift causing them to receive forces that may not be well received. Losing any tooth increases the pressure on the remaining teeth. Losing a back (posterior) tooth can put pressure on the front teeth and they can be forced out of position. All these movements can change a person's appearance as well as in their ability to speak, bite and chew.

They are easier to clean than "traditional" options.

Fixed bridges are non-removable tooth replacements that attach to adjacent natural teeth. These teeth that are adjacent to the missing tooth have to be cut into small peg shapes on which the bridge is attached. The removal of their enamel may make them more prone to tooth decay and gum disease.

Older replacement methods include removable options such as plastic "flippers" and partial dentures. These replacements rest on the teeth and gums, making the teeth they attach to receive greater pressure causing more mobility. In addition, they exert pressure on the gums, causing additional bone loss and increasing the potential for bone loss on the neighboring teeth.

Full dentures, in cases where all teeth are missing, are kept in place by pressing on the gum tissues. This causes even more pressure on the bone, leading to bone loss and changing facial structures.

They are longer lasting.

Studies have shown that removable partial dentures are replaced about every five years; bridges are only 67% successful at 15 years; and implants are over 95% successful for 20 or more years.

They are cost effective in the long term.

Because implants last longer than other alternative tooth replacements, they may seem more expensive at first; but they will be cost effective over the long term.
Contact us today to schedule an appointment to discuss your questions about dental implants. You can also learn more by reading the Dear Doctor magazine article "Dental Implants. Evaluating Your Options."
By Central Florida Cosmetic & Family Dentistry
January 13, 2012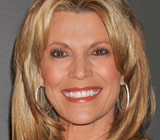 As the co-host of one of America's most beloved television game shows, Wheel of Fortune, Vanna White is recognized for her beautiful gowns and her dazzling smile. However, during an exclusive interview with Dear Doctor magazine, she shared her experiences with cosmetic dentistry. "I had a bridge put in probably 30 years ago where I had a tooth pulled and there was a space," Vanna said.
Prior to having a permanent tooth pulled, most people are concerned with what can be done to replace it. It's important to follow through and do exactly that. This is especially true with back teeth. Just because you can't see them, it doesn't mean you won't face problems if they are not replaced.
For example, did you know that missing posterior (back) teeth can lead to a wide array or problems with the remaining teeth, muscles, ligaments, joints and jaw bones? This includes:
A decrease in chewing efficiency that in turn can impact your diet, nutrition and overall health
Excessive erosion or wear of remaining teeth
Tipping, migration, rotation and even loss of adjacent remaining teeth
Painful jaw problems such as Temporomandibular Dysfunction (TMD)
One treatment option is to follow in Vanna's footsteps and consider a fixed bridge. This is an excellent option when dental implants won't work. And through our artistry, we can easily blend them in color and appearance with your surrounding teeth.
When implants are possible, they represent the best option. They are easily maintained and are a durable, long-lasting solution that can increase bite support.
To learn more about this topic, continue reading the Dear Doctor magazine article "Replacing Back Teeth." Or if you are already missing a permanent tooth, you can contact us today to schedule an appointment so that we can conduct a thorough examination. We will also address any questions you have as well as your treatment options. And if you want to read the entire feature article on Vanna White, continue reading "Vanna White."