Posts for tag: dental hygiene
By Central Florida Cosmetic & Family Dentistry
December 19, 2014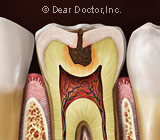 If you have ever had tooth decay, you should know:
Tooth decay is one of the most common of all diseases, second only to the common cold.
Tooth decay affects more than one-fourth of U.S. children ages 2 to 5, half of those ages 12 to 15, and more than 90 percent of U.S. adults over age 40.
Tooth decay causes pain, suffering and disability for millions of Americans each year — even more disturbing, tooth decay is preventable.
If it is not treated, in extreme and rare cases tooth decay can be deadly. Infection in an upper back tooth can spread to the sinus behind the eye, from which it can enter the brain and cause death.
Tooth decay is an infectious process caused by acid-producing bacteria. Your risk for decay can be assessed in our office with a simple test for specific bacterial activity.
Three factors are necessary for tooth decay to occur: susceptible teeth, acid-producing bacteria and a diet rich in sugars and refined carbohydrates.
Babies are not born with decay-causing bacteria in their mouths; the bacteria are transmitted through saliva from mothers, caregivers, or family members.
Fluoride incorporated into the tooth structure protects teeth against decay by making the enamel more resistant to acid attack.
Sealants, which close up the nooks and crannies in newly erupted teeth, stop bacterial collection where a toothbrush can't reach. Teeth with sealants have been shown to remain 99 percent cavity-free over six years.
Restricting sugar intake is important in preventing tooth decay. Your total sugar intake should be less than 50 grams a day (about ten teaspoons) including sugars in other foods. A can of soda may have six teaspoons of sugar — or more!
Contact us today to schedule an appointment to discuss your questions about tooth decay. You can learn more by reading the Dear Doctor magazine article "Tooth Decay – The World's Oldest & Most Widespread Disease."
By Central Florida Cosmetic & Family Dentistry
January 05, 2013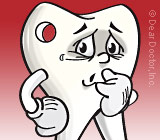 A number of factors can lead to dental caries (tooth decay). To find out if you are at high risk, ask yourself these questions.
Is plaque visible in my mouth?
Dental plaque is a whitish film of bacteria that collects on your teeth. If it is clearly visible, it means that there is a lot of it. Among the bacteria in the plaque are those that produce tooth decay, particularly in an acidic environment. (A normal mouth is neutral, measured on the pH scale, midway between the extreme acidic and basic ends of the scale.)
Do I have a dry mouth?
Saliva protects your teeth against decay by neutralizing an acidic environment and adding minerals back to the outer surface of enamel of your teeth, so reduced saliva is a high risk for caries. Many medications can cause dry mouth as a side effect.
Do I eat a lot of snacks, particularly unhealthy ones?
Frequently eating sugars, refined carbohydrates, and acidic foods promotes the growth of decay-producing bacteria. The more frequently you eat, the longer your teeth are bathed in sugars and acids. Acidic foods not only promote bacterial growth, they also directly cause erosion of the tooth's hard surface by softening and dissolving the minerals in the enamel.
Do I wear retainers, orthodontic appliances, bite guards or night guards?
These appliances are recommended for various conditions, but they tend to restrict the flow of saliva over your teeth, cutting down on the benefits of saliva mentioned above.
Do my teeth have deep pits and fissures?
The shape of your teeth is determined by your heredity. If your teeth grew in with deep grooves (fissures) and pits in them, you are at higher risk for bacterial growth and resulting decay.
Do I have conditions that expose my teeth to acids?
If you have bulimia (a psychological condition in which individuals induce vomiting), or GERD (Gastro-Esophageal Reflux Disease), your teeth may be frequently exposed to stomach acids that can cause severe erosion to your teeth.
Do I already have cavities?
Visible cavities can range from those only visible with laser technology or x-ray examination to those a dentist can see with a naked eye. If you already have small cavities, you are at high risk for developing more.
Do I have white spots on my teeth?
White spots are often the first sign of decay in a tooth's enamel. At this point, the condition is often reversible with fluorides.
Have I had a cavity within the last three years?
Recent cavities point to a high risk of more cavities in the future, unless conditions in your mouth have significantly changed.
If you have any of these indications of high risk, contact us today and ask us for suggestions for changing the conditions in your mouth. You can also learn more by reading the Dear Doctor magazine article "Tooth Decay."
By Central Florida Cosmetic & Family Dentistry
March 14, 2011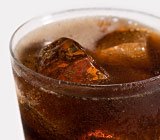 Your teeth were designed to last you a lifetime, so you should do everything you can to protect them. This includes guarding them against dental erosion. However, many people may not know for sure what dental erosion is, much less how or why they need to guard against it.
Dental or tooth erosion is the irreversible loss of tooth enamel from chemical attack by acids. Eating or sucking acidic foods such as lemons is a good example. But most people are shocked to discover that it can also be caused by their favorite sodas (carbonated beverages), natural fruit juices, energy and sports drinks — especially with excessive consumption. It takes the saliva, nature's protection, at least 30 to 60 minutes to neutralize the effects of acid, so only one acidic drink an hour causes your teeth to be continually bathed in acid. And this is an important fact to know, because if your mouth is acidic all the time, this will promote tooth decay.
Will brushing help out with prevention?
When it comes to dental erosion, brushing immediately after acid consumption can actually make it worse by accelerating the erosion process. This is because the acids in these drinks (and some foods) actually dissolves tooth enamel and softens the tooth surface. These newly softened surfaces can literally be brushed away if you brush before your saliva has a chance to try to reverse the process. If done often, you could even brush away your enamel! For this reason, you should wait at least 30 to 60 minutes before you brush your teeth after consuming any of these products.
So what can you do to prevent dental erosion?
One important step that you (and your family) can do to help prevent dental erosion is to limit the amount of these beverages you drink. Instead, try drinking calcium-rich milk or water and saving your favorite acidic beverage for a special treat that you consume preferably with a meal. Try reducing the number of these drinks you consume over a period of time. If you must drink an acidic beverage avoid swishing it in the mouth and use a straw to reduce the contact between the acid and your teeth.
Just remember that once your dental enamel has eroded, it is gone forever. So you should follow these simple tips now to protect your smile and future.