Posts for: February, 2012
By Central Florida Cosmetic & Family Dentistry
February 17, 2012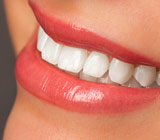 Whitening your teeth is an easy way for most people to achieve a brighter, more appealing smile. And for older adults, it can also contribute to a more youthful appearance. We are often asked how our tooth whitening products and services stack up when compared to the many over-the-counter (OTC) products available at discount and drug stores. The following are some key facts to understand about teeth whitening so that you can receive the results you want.
What is the real difference between professional products and ones I can buy over-the-counter?
Whether you purchase over-the-counter whitening strips, toothpaste, mouthrinses, or "paint on" tooth whitening products, you are basically receiving the same product, but with a lower concentration of carbamide peroxide, the chemical responsible for teeth whitening. And while some of the products may contain a slightly higher concentration of this solution, they all are under strict governmental guidelines for ensuring you experience little to no side-effects as long as you follow the instructions. However, with our bleaching products and services, you are under the care of a trained professional and thus can receive much higher concentrations without compromising your health or the health of your teeth. This fact means that under our care you can achieve more dramatic results faster.
How long will the results last?
Bleaching is not a permanent solution; thus, your results will diminish over a six-month to one year period of time. However, it doesn't take much to touch up or maintain your white smile in a single visit, or with custom-made whitening trays that we can provide for home use. You can also keep your brighter smile a little longer by avoiding food that stains your teeth. And when drinking coffee, tea, cola, wine and other drinks like these, sip them using a straw so that they are less likely to discolor your teeth.
Is bleaching safe for my teeth?
We pride ourselves on providing and promoting optimal oral healthcare and thus would never offer any products or services that are unsafe. Additionally, there are numerous studies supporting the overall safety of whitening your teeth. We are careful to avoid sensitivity, which is an occasional side effect of intensive bleaching, and we suggest protecting the teeth with fluoride.
Want to learn more?
Contact us today to discuss your questions or to schedule an appointment. You can also learn more by reading the Dear Doctor article, "Teeth Whitening: Brighter, Lighter, Whiter...."
By Central Florida Cosmetic & Family Dentistry
February 09, 2012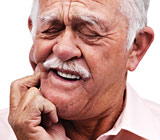 If you have ever suffered from tooth sensitivity, you know all too well how real the pain can be — anything from a slight twinge to pain that can be downright excruciating. Sensitivity may be experienced several times throughout the day or just every once in a while. However, as we say, a little knowledge can go a long way. And we can provide you with the know-how and steps to help minimize your tooth sensitivity.
One of the first steps we will take is to review your brushing habits, as an improper brushing technique can not only cause tooth sensitivity, but it also can make the sensitivity worse once it is present. We will teach you how to remove dental plaque safely without damaging your delicate gum tissues, which can cause gum recession leaving the dentin exposed. Another step we may take is to provide you with a special toothpaste containing fluoride or one specifically targeted to sensitive teeth. The fluoride increases the strength of tooth surfaces and thus makes teeth more resistant to acid attack and sensitive to sweets. Or if the sensitivity is severe and/or constant, we may need to apply a barrier to cover the sensitive areas. These barriers may range from concentrated fluoride varnishes to bonded filling materials to cover the sensitive areas. If the pain is severe and constant, it may be possible that the pulpal tissue containing the nerves in your tooth are inflamed and you may need a root canal treatment to relieve your pain and save the tooth.
If you are experiencing tooth sensitivity or have questions about this condition, please contact us to schedule an appointment. Or you can learn more about this topic by reading the article "Sensitive Teeth."